Need help digitizing your invoices? The solution is right in Dynamics GP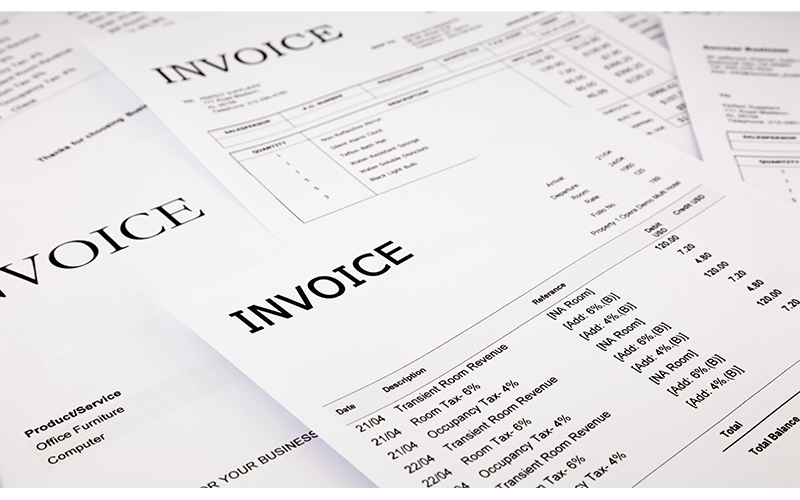 Although Mekorma's suite of products are primarily focused on automating your vendor payments processing, we're firm believers in efficient invoice management. While there are some extremely well-crafted document management systems on the market, not all AP departments require that level of sophistication.
For many of our customers, Microsoft Dynamics GP Document Attach – or simply Doc Attach - is a great alternative.
Included as standard functionality with Dynamics GP since version 2013 R2, Doc Attach offers a simple way to capture and store vendor invoices and other supporting documents into your Dynamics GP system.
NOTE: Doc Attach is now available for all Microsoft Dynamics GP modules including Sales, Purchasing, and Inventory Control and more.
It's easy to set up, and once enabled you can attach invoices to your vendor master records or directly to your payables transactions. This can be done manually or by scanning documents directly to Doc Attach.
Mekorma customers using Payment Hub with secure approval workflow can then view Doc Attach supporting payment documentation by logging in to Microsoft Dynamics GP, or from our PowerApprovals mobile application, before deciding if a payment must be approved.
How to enable Doc Attach
Go to Administration > Setup > Company > Document Attachment Setup


Click the box next to Allow Document Attachments

Select your preferred default settings; for our purposes, be sure to allow attachments to flow from the Vendor Maintenance window.
How to use Doc Attach
To begin using Doc Attach, use the Attach button on the Payables Transaction Entry window toolbar to include the necessary files. When transactions are posted, these will follow through to history.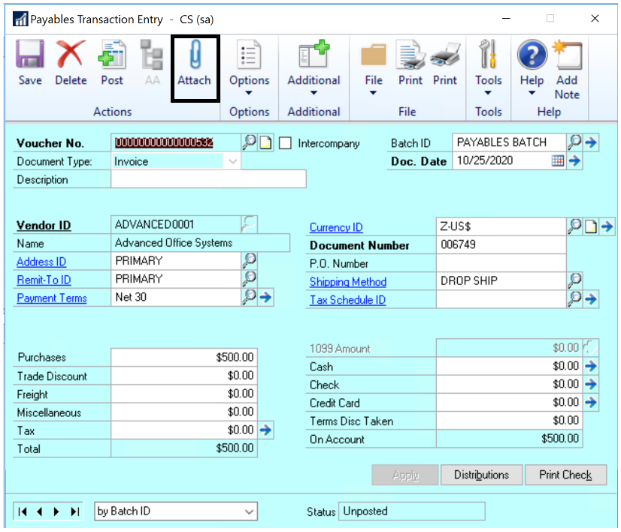 During the payment approval process, your company approvers will have access to supporting documentation at their fingertips. If using Mekorma PowerApprovals remote approval capabilities, supporting payment documentation can be displayed as follows: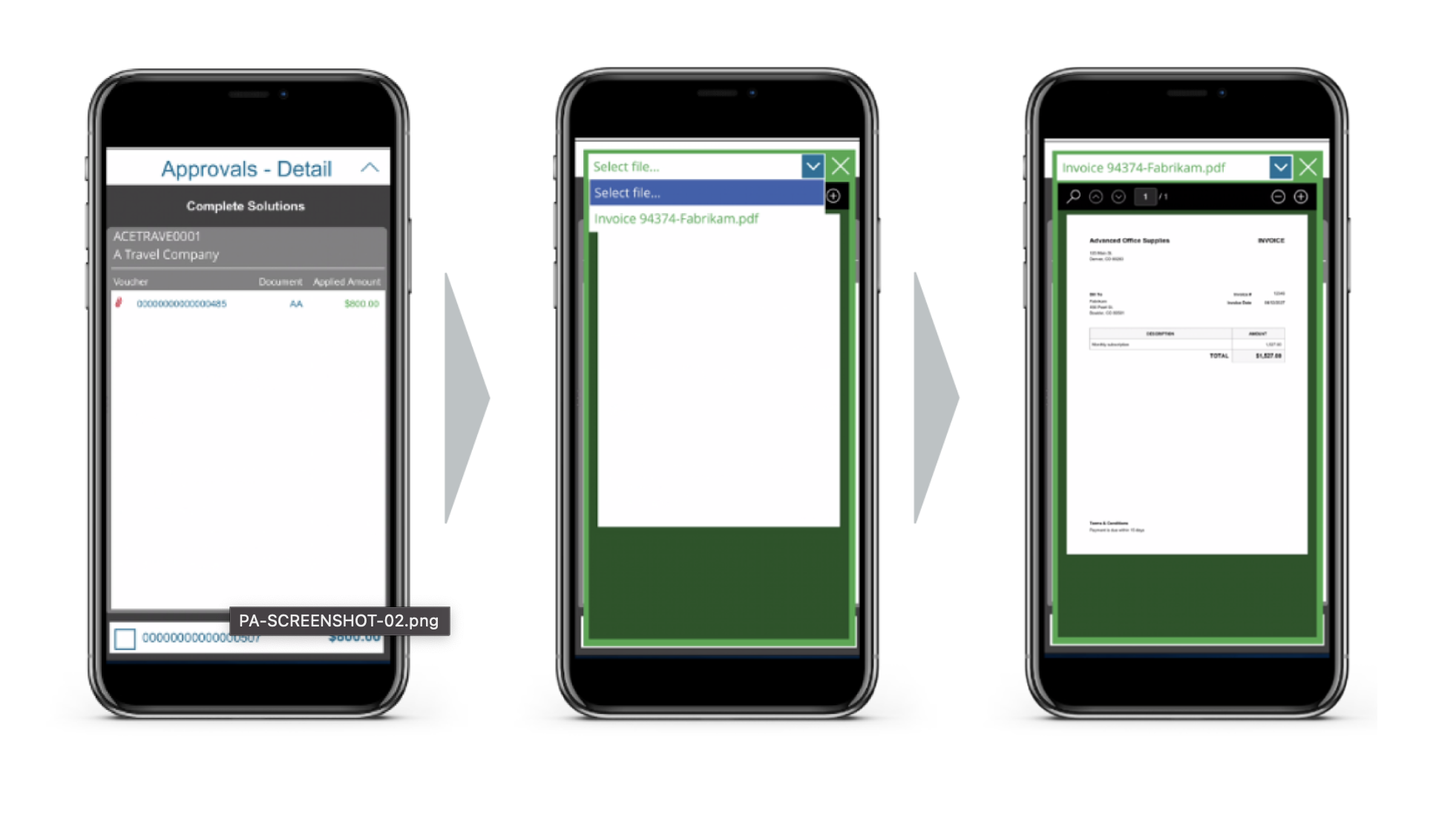 This brings you a step closer to an automated paperless process, and empowers your entire Accounts Payable team to work more effectively from any location! This can make a big difference in day-to-day work, greatly speeding up the time it takes to go through the approval workflow.
If you would like assistance to improve your invoice processing, our Professional Services team can help you:
Set up and train your users on GP Document Attach, so you can reduce paper invoices.

Implement PowerApprovals with Document Attach so your approvers can approve on the go, without having to login to Dynamics GP. All supporting documentation can be viewed right in the app.

If you already manage invoices with a commercial off-the-shelf document management system, we can integrate it to PowerApprovals.

Implement vendor invoice approvals with Dynamics GP Workflow and Doc Attach.

If you have a more sophisticated approval process, we can assist with a Power Platform driven solution.
Schedule a consultation to speak with one of our experts.
Most Recent Blogs