Four Ways to Speed Up Your Accounts Payable Process with Mekorma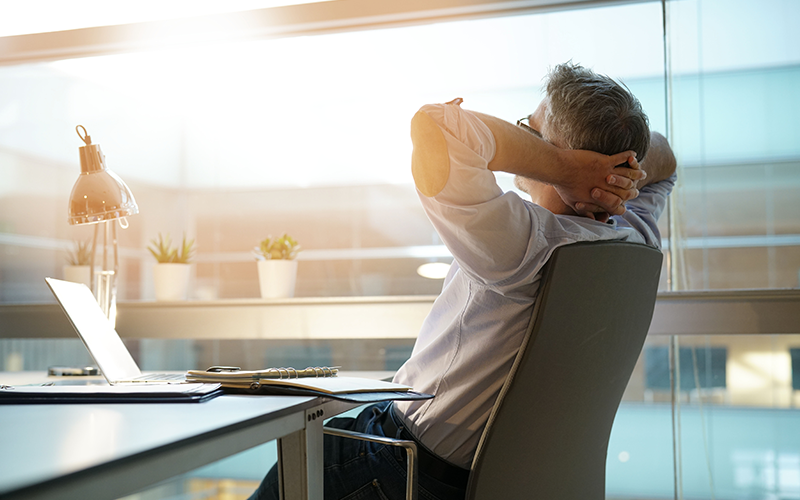 There are many areas in life where you can benefit from slowing down.
Think of eating a fine meal; having conversations with people you care about; and breathing. Intentionally slowing our pace during these activities tends to create a more enjoyable experience.
But when it comes to paying vendors, slow is not a virtue.
In a recent survey of 60 Mekorma customers, speeding up the payment process came in as a primary motivator for automating AP (1st choice for 32% of respondents).
After decades of working with thousands of AP departments, we know a trick– "speeding up payments" is not about going faster or pushing harder. Instead, you need to remove the barriers that create delays, so your payment cycle stays on track.
This blog aims to direct customers to existing Mekorma solutions for Dynamics GP that have proven to reduce bottlenecks by streamlining and automating key processes.


What Delays AP Payments?
First, what creates the AP time warp? Before you automate any part of your AP process, it helps to know where your organization's most pressing problems are.
Too much paper: If you rely on paper invoices and payments, it is guaranteed your payment cycle will be slow. Paper invoices are easily misplaced or put out of sight where they cannot be handled appropriately. Paper checks take time and energy to print, fold, and mail.
Manual processes: Many AP teams still do a lot of work by hand, whether it's receiving and entering invoices into the ERP system, shuffling all that paper from desk to desk, or printing and signing/stamping checks. This opens the door for mistakes in data capture, technical malfunctions (think printer jams), or hours spent clicking buttons.
Approval gridlock: AP workflow can be slowed or even ground to a halt if your processes don't support the people who approve invoices and payments. Approvers need convenient, easy-to-use solutions with maximum visibility.
Solutions for AP Speed
1. Intelligent Data Entry
Steve Linz, a Mekorma Customer Success Specialist, has a favorite saying: "Too many people take jobs away from good machines." While this may not be true of every job, it does apply to data entry. No offense to all you hard-working humans, but robots win at data entry in the categories of speed, accuracy, and longevity – every time.
Mekorma's Invoice Capture tool makes use of artificial intelligence to read and extract invoice data once received by email, then pushes the data into Dynamics GP. AP clerks can validate and adjust the data in GP, so human oversight has the final say.
If you can ensure your vendors send invoices to a dedicated AP inbox, Invoice Capture will do the work of entering the data into your ERP system for review and approval. Staff will be freed from:
Opening envelopes or emails to retrieve invoices.
Manually entering vendor data or invoice amount.
Attaching invoice images to vouchers in Dynamics GP.
Approving paper documents.
2. Process Payments Across Multiple Companies
Dynamics GP is notorious for making certain tasks extra time intensive. Building and processing payment batches can take hours or days if you process payments for multiple GP companies.
Mekorma Payment Hub's Action Board simplifies many steps by consolidating multiple payment batches from one or more companies on one screen. Using robotic process automation technology (RPA), the Action Board can automatically pull open vouchers into batches, based on your build criteria.
Our customers have seen up to a 75% reduction in the amount of time they spend getting transactions ready for payment.
If you can define the criteria for your typical payment runs, you can program the Action Board to handle the work staff normally does manually, such as:
Log in and out of each GP company
Auto-build batches based on due date, vendor class, or other defined criteria.
Send approval requests
Generate EFT and Safepay files
Post payments
3. Mobile Approval Workflows
Technology and world events have allowed us to work remotely more than ever before. Keeping good internal controls can be challenging in a remote environment – AP needs flexible workflows and solid security to make sure the right payments are being made, to the right people, at the right time.
Mekorma Payment Hub offers approval workflows that enhance the existing task/role assignments already present in Dynamics GP. The workflows can be extended outside of GP so that approvers aren't tied to a desktop station – our PowerApprovals app makes work possible from any mobile device.
PowerApprovals helps optimize AP workflows in these ways:
There's no need for approvers to log in to GP.
Approvers can access all transactions for one or more companies on one screen.
Approvers can easily open attached invoices right within the app, from Dynamics GP or a document management system integration.
4. Outsource your payments
Speaking of paper and manual work – that pretty much summarizes the check printing process. From fiddling with printers to mailing payments, checks take time. There are steps that can be automated – the Payment Hub can add electronic signatures and tie them to a digital approval workflow – but imagine if your team just didn't have to generate the actual payments.
Outsourcing the final mile of your AP process takes a whole lot of work off your plate. Mekorma Remote Payment Services allows you to keep oversight of outgoing payments with a robust approval workflow in Dynamics GP, but send the files out to a provider to send payments.
Remote Payment Services means your AP team is freed from:
Printing, signing, or mailing checks.
Sending electronic payment types (EFT, wire, virtual card).
Managing multiple payment types in your ERP.
Keeping track of vendor payment preferences, bank changes, or payment issues.
Outsourcing can bring up questions about security and control – if you're considering an outsourcing option, check out the Pros and Cons.
There are many ways to speed up your vendor payment process – by adding automation, removing or outsourcing tasks that slow people down, and making it easy to work remotely. Then you can slow down, take a deep breath, and enjoy – where it really counts.
Most Recent Blogs